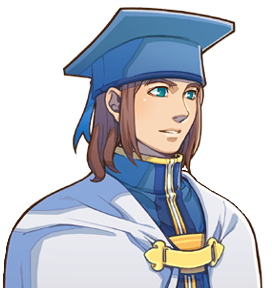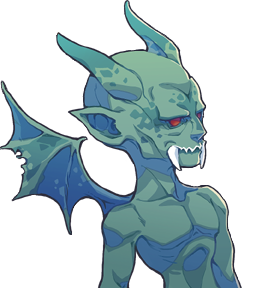 Basic Information
Edit
Full Name: Guy (Has no last name)
Nickname/Alias: N/A
Age: Undefined
Gender: Male
Birthday: Undefined
Height: Undefined
Weight: Undefined
Blood Type: Undefined
Nationality: Undefined
Relatives: Undefined
Appearance and Personality
Edit
His first appearance is in Chapter III.
Notable traits
Edit
Likes to tell stories of the Gyth war
Felt his calling for a Priest was because he wanted to thank the Goddess that transformed him
Though a Priest, he still hits the Pub sometimes...
Likes:
Helping people
Hitting the Pub
Dislikes:
Used to be humans, now he has a grudge for the Gyths.
Wants/needs:
Fears:

Being sealed back into the Gyth Realm.
Background
Edit
Was once a Gyth, but was transformed into a human thanks to the Desert Goddess.
In his earlier years he hated humans, now he is fond of them.
He was considered a hero back in the Gyth war.
Battle Style
Edit
Class: Priest
Element: Holy/Healing
Character Creation Notes
Edit
Write the second section of your page here.